About me || Awards || Magazine features
In Spring 2011 I began working on a new pattern for a hare. I'm happy to write that the finished creation 'Jack' was featured in both 'Teddy Bear Review' and 'Teddy Bear Times' magazine. The article for the review was focused on our design processes: mine is very involved!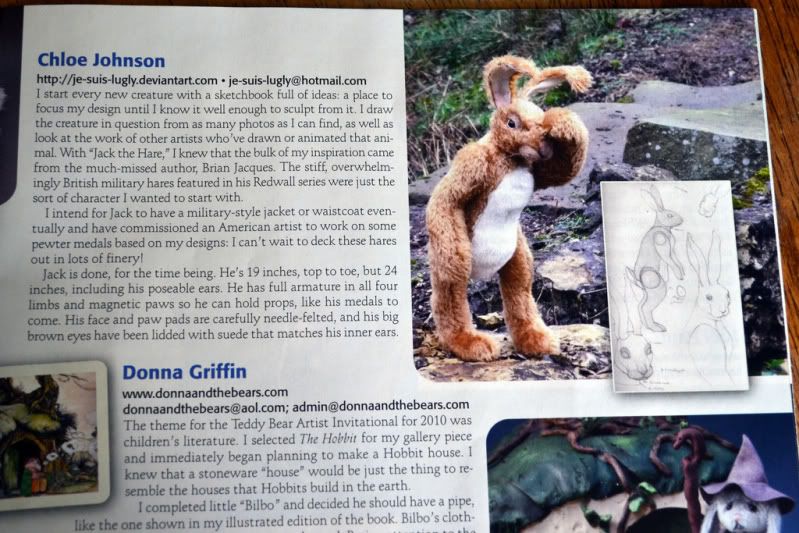 Teddy Bear Times ran an article on people making animals other than bears, which I seem to do a lot of the time… I was so glad to see Jack included!
Two Lugly's featured in the Christmas edition of 'Teddy Bear and Friends' magazine in November 2009. Here's the article kindly scanned in by
Sue Ann
for me:
Don't they look good together?
About me || Awards || Magazine features